The Blog
My Rants and Raves about technology, programming, everything else...
---
On the 11th anniversary of the 9/11 attacks, I am reflective of a difficult time for my country, the world and my own life. I had recently been laid off for the first time in my career...so when the attacks happened, I had all the time in the world to watch all the coverage I could. I was in Portland (Oregon) so I was not close, but it felt close. Watching this news happen in real-time was profound event for me. If I was closer, I hope that I would have jumped in to help. My heart sank for the victims and their families. I tried to make sense of this violent act...and it was simply senseless. At that Twin Towers; at the Pentagon and in that tragic field in Pennsylvania - the bravery and heroism that I have to believe I am not capable of.
I kept thinking of this quote that had touched me as a teenager:
Courage is being afraid but going on anyhow. - Dan Rather
---
If you are a C# developer who is ready to take on JavaScript, I have the course for you. The goal of the new course is to help C# developers understand the nature of JavaScript so you can write JavaScript like a native speaker. This is for developers who need JavaScript for any of the popular places to use JavaScript including:
The course aims to map C# features directly to JavaScript features so you can understand many key topics including:
This course is not platform focused but language focused so no matter where you're going to use JavaScript, I hope this course can help you ramp up quickly to the language! See it here:
---
Just finished my talk at DevLink on "A Better CSS: LESS is More…". It was a good crowd and I was surprised that so many people had already heard of LESS which is awesome. Hopefully I covered the breadth of the language. It was a fun crowd and it's been a fun conference. If you haven't had a chance to get to Chattanooga and see the fresh water aquarium, it shouldn't be missed!
I promised the crowd that I would share the slides and the code. You can go both here:
If you had any questions about the talk that you didn't get a chance to ask me, feel free to drop me a comment below and I'll try to answer it.
---
I headed up to the Gwinnett .NET Users Group last night had we talked all about mobile web development using ASP.NET! If you were there, thanks for attending and here are the slides and code as promised!
If you had any questions that you didn't get to ask at the talk, just comment below.
---
I had a good time doing a couple of talks today. If you joined me online, thanks for coming. For those who missed my talks, they will be posting the videos on Channel 9. As promised you can get the slides and examples here for my talks:
I hope you enjoyed the talks!
---
A lot of people are writing about the possibility of a new era at Microsoft. As a cynical fanboy I am hoping that this turns out to be true. I think there are a lot of great things coming out of Redmond these days and they deserve credit for making real change.
If you're not keeping up, let's talk about some of the comments that are being talked about. First up, Woz:
Woz liking what is coming out with the Surface penlet (pen tablet) is very interesting. He's already on record liking the Windows Phone quite a bit. I think he may be on to something.
---
So the Windows Phone event is over and I've had time to digest it somewhat and read between the lines. At the time (for those who read my twitter feed), I was quite reactionary and upset at much of the news. Most of this what as a user of a Windows Phone, not as a developer of a Windows Phone. Do note that another caveat is that I am an author of a Windows Phone 7.5 book, and the thought of my book being suddenly obsolete was upsetting as well (but that happens every time one of my books passes the new car smell line). So let me talk briefly about what I think about the news from both a user and a developer on the Windows Phone platform.
The big news for most users is the fact that Windows Phone 8 won't work on current hardware. To me this is short-sighted as it seems to punish the only fans the platform has so far. This was especially relevant since I *just* received my Nokia 900 (after having a HTC HD7 for the last 15 months). The idea that this new piece of hardware was going to be out of date in only 4-6 months upset me. But let's think about it in broader strokes that just me. Is this a good strategy overall?
Windows Phone 7.x has a small market share right now. That's a fact that no one who cares about the phone likes to think about. So the number of users who will be affected by the easier path of not building support for older phones is still small. When I look at the Android ecosystem of users, the core geeks care about 2.2/2.3/ICS but most day-to-day users don't. They care about features but they don't seem to even know what version they have. That doesn't make the decision a nice one, but it's one that I think the phone can stomach…especially if Windows Phone 8 can actually penetrate the two behemoths of iPhone/Android market share. I don't like it, but I understand it.
---
Just back from the CodeStock 2012 event and I want to thank Michael and everyone involved for a great event. I met a lot of great people and had a great time in Knoxville. Both sessions were well attended. I especially wanted to thank those attendees who attended my 2 1/2 hour marathon session on Modern Web Development (see my blog series on it here).
Unfortunately, my recording software was crashing so the talks didn't get recorded. For those who saw me speak, here are the slides and demos:
Mobile Web Development
---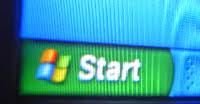 I'm using Windows 8 as my main OS on my work PC. Not a terribly good idea, but I want to feel how it is to work with on a day-by-day basis. I've been dong this since early in the Windows 2000 days (installing pre-release OSs by MS).
I've heard from some people that they want their Start Button back and my opinion continues to be that it never went away...all that happened was that it is now full screen. In fact, it's still in the lower left:
---
After a long gestation, I finally completed my Web Debugging course for Pluralsight. This new course covers the details of using the tools in the browsers to debug layout, JavaScript, CSS and networking. While the course shows you how to find the tools in all the major browsers, the focus is using Firefox and Firebug. Though the techniques shown in Firebug apply pretty seamlessly to all the browser tools. This course is not .NET specific, but should be useful to any web developers.
The course is broken up into four sections:
You can see the course here:
---